Want to learn more about the most promising cryptocurrency projects in 2018 – including those that might be under your radar?
You've come to the right place. Our list below is a great starting point.
It's likely you will be familiar with some of these projects, but the cryptocurrency ecosystem is growing fast so expect to learn something new. And if you're unhappy we failed to mention your favorite project, just let us know. At Total Crypto, we're committed to giving the most promising projects the exposure they deserve.
Please note this does not constitute investment advice, always do your own research.
Nimiq is a decentralized browser-based system optimized for payments. As native to the web platform it aims to push the boundaries of being barrier-free and easily accessible while ensuring decentralization and censorship resistance. Nimiq is open source (no fork of any existing blockchain technology!) and strives to empower and support an equally open application ecosystem and developer community. An important component of Nimiq's approach is to counteract the resource burden of PoW. Two percent of Nimiq currency are immutably committed to supporting good cause projects with high social and ecological impact.
Exclusive quote: "What mankind needs is a pervasive, trustless and barrier-free value exchange system for everyone with a systemic element to support good causes. Nimiq (inuit word for an object or force that binds things together) is on its way."
Learn More – https://medium.com/nimiq-network
Exchanges are growing worldwide, but there are still some countries lacking them, such as Sri Lanka. Ceybit aims to be its first digital asset exchange with its own native token.  This project is driven by Australian Sri Lankans with solid fundamentals, positioning it to become a market leader. However, the most appealing part of Ceybit is its realtime token buyback model.
Trading fees collected by the exchange will be used to buyback it native token Ceybits (CYBT) immediately as commissions are earned. The idea behind this mechanism is to create a coin that is price stable and grows in value overtime. Portions of the tokens bought back will be redistributed to holders, traders and the foundational body behind the project to attract new users.
Exclusive Quote: "In essence, we are aiming to create a value system where Ceybits (CYBT) reflect the level of activity and performance of the exchange to a large extent. If the price is growing it indicates the exchange is growing, kind of like a traditional stock without the securities component. In the future we plan to increase its utility through fee reductions, and premium services. For now, our focus is to create a coin that is truly Bitcoin price independent by using real crypto activity to backup its value. We are aiming to remove the correlation between Bitcoin and Altcoins and pave the way forward for token valuation and utility."
Alejandro Vazquez, Atlantis Blue: "Our token ABDT (Atlantis Blue Digital Token) represents the gems which are called Larimar. The Larimar industry has reached half a billion dollars per year, yet our mining community barely sees 2% of this revenue. Late last year (2017) we began planning and organizing and getting the entire community behind this new vision and use cryptocurrency technology (blockchain) to help us gain access to an international market without the need of so many middlemen which have only been exploiting us for their benefit.
As you may know, operating a mine in a remote area is not an easy task, the operating cost is really high. Now imagine, operating a mine in a underdeveloped country like ours in a remote location. We have no access to electricity in the mining area, so we must supply our own and that swallows up 50% of the meagre share we receive. Dominican Republic has one of the highest fuel cost in the world. This along with other ongoing costs, contributes to our community impoverished conditions."

VINchain is creating a worldwide blockchain database of used vehicle information that is 100% transparent, reliable, and accessible by everyone. The project unites all data providers and gives the user a complete, uninterrupted vehicle record; all without the disadvantages of a centralized database.
Consumers can also significantly increase the value of their vehicles at the time of the sale by contributing to the repository of data on the blockchain with help of vehicle tracking devices.
Why is this project important?
No one will be able to forge information
With accurate vehicle information, roads will be safer all over the world
It will create a trust-based community for dealers, united by the idea to make the market transparent to customers
Summary: They're creating a tamper-proof and decentralized platform for vehicle data that will bring trust and transparency to the automotive industry.
The Online.io solution frees the Internet from ads, malware, and trackers. As a result, it adheres to the initial vision of the World Wide Web of having a decentralized, non-discriminatory and universal way to share information easily and connect people.
In today's interconnected world, some large companies thrive on tracking the user's every move, compiling these data in users' profiles and in turn selling such data to other corporation or sharing it with governmental agencies.
The project aims to offer a number of features for all internet users, including extensions for all major existing browsers, no ads through an ad-blocker, no tracking. This is achieved by a tracking script blocker, antivirus protection by means of a custom anti-malware script and more. The solutions is developed using the Ethereum blockchain and aims at disrupting the digital advertising market valued at more than 1 trillion USD global annual spending.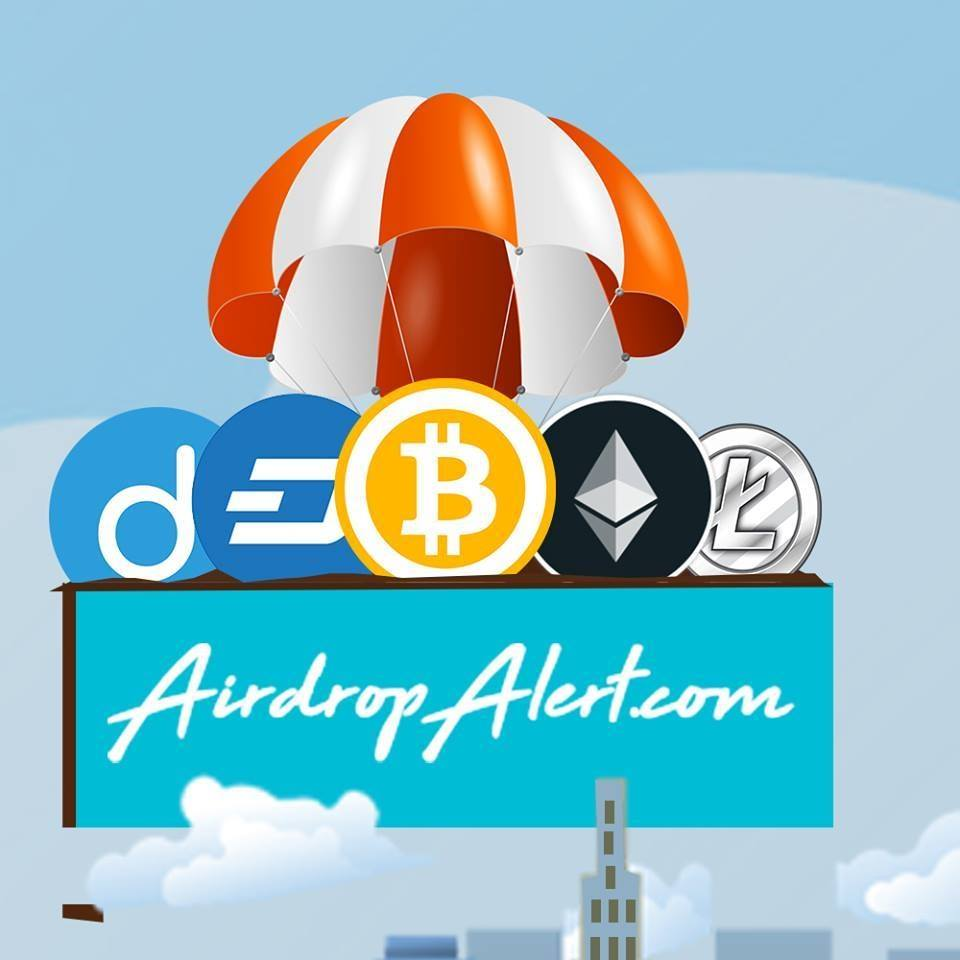 AirdropAlert.com has played a key role in the growth of popularity of the concept of airdrops. Before the birth of their site, there was no source of information for users to find airdrops, nor was there a platform for ICO's to promote their airdrops. This resulted in a very limited outcome of only hard core crypto enthusiast to join crypto giveaways.
With the start of AirdropAlert there was a central point of information born regarding the concept of airdrops. AirdropAlert spent their first months educating both users and clients about the benefits of giving away tokens for free to create exposure and build communities. It is still one of the leading platforms for airdrop listings and their service to host exclusive airdrops is one of the best in the business.
From their Medium post: "Loom Network is building a fundamental infrastructure platform to help Ethereum scale. It allows developers to run large-scale applications, and is the first Ethereum scaling solution to be live in production. In short, you can think of Loom Network as EOS on top of Ethereum."
#MetaHash is its own blockchain platform. A unique feature of #MetaHash is that it combines all three primary factors of a successful blockchain: high speed, decentralization, and security. This makes it a strong competitor against EOS, Ethereum, and Bitcoin. Thanks to the cutting edge #TraceChain protocol technology which allows processing huge amounts of data with unprecedented speed, #MetaHash network is capable of achieving more than 50,000 TX/s with less than three seconds validation time. Another feature of #MetaHash is it can support dApps written in any programming language.
#MetaHash has kept the classical blockchain structure, but redesigned data synchronization and block validation. #MetaHash achieves decentralization, security, and scalability by dividing the roles of the nodes into different groups and assigning them automatically. Most blockchains' nodes usually perform the same function, whereas #MetaHash introduced a concept where different nodes perform different work. With this concept, it is extremely hard to gain control over enough nodes to centralize the network.
Exclusive Quote – "#MetaHash can perform well both in short and long-term and has full potential to compete with some of the top coins on CoinMarketCap. That becomes possible due to a number of the project's features including the current state of the project, strong team and well-known advisors, and especially the technology – #MetaHash own blockchain which has a faster transaction time, more transactions per second, and high decentralization, that altogether makes it better than its competitors."
2key's Blockchain technology is re-inventing the link by fusing smart-contracts into regular HTTP links, embedded with groundbreaking multi-step tracking protocol. We automatically track and reward each link sharing and with this technology building the 2key network, where online sharing is fairly rewarded!
Bethereum combines blockchain and gamification to deliver the most engaging and secure social betting platform on the market. Blockchain and Smart Contracts ensure full transparency and security, while innovative social elements deliver a truly rewarding experience. The project has been top-rated by a number of industry portals (e.g., CCN ICO calendar, TrackICO, ICOMarks), notable publications (e.g., Hacked). The presale of 6000 ETH sold out.
Giacomo Tognoni – CEO: "At Bethereum, we want to bring fun and social back into betting. We are combining blockchain technology and unique social and gaming elements to deliver the most secure and engaging gaming platform on the market." 
[ratings]
DISCLAIMER: Be aware that the activity of cryptoassets mentioned in this article is unregulated. This article must not be construed as investment advice. Always do your own research.